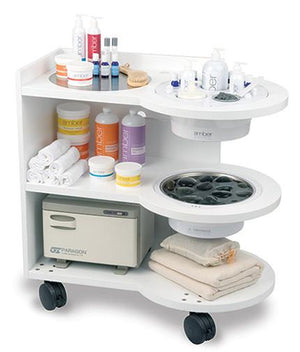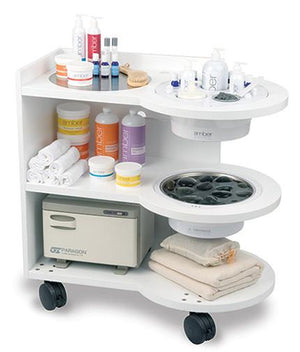 On Sale
Massage Bar - Smart Bar & Massage Pod
Designed by massage professionals, the Massage Bar is a revolutionary Smart Bar Concept! The Massage Bar has two holsters that securely fit the Massage Pod and a second Pod or Bowl of your choice. Add a Stone Bowl or the Body Pod - either way you can create a customizable massage treatment room on wheels! Power cords safely and neatly exit the back of the Bar, a stainless platform creates plenty of working space and two shelves provide abundant product storage. The treatment options are limitless - Now that's Smart! Includes Massage Pod.
 *OVERSIZE ITEM: This item is too large to ship UPS and will not include shipping charges when added to your shopping cart. This is freight quotable. Customer Service will contact you with a freight quote within one business day.
This item requires an extended shipping time. Please allow 6-8 weeks for delivery.