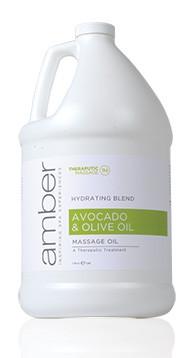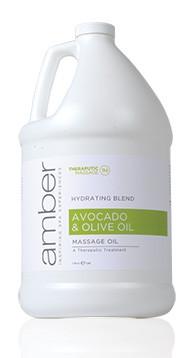 On Sale
Olive Oil & Avocado Oil Therapeautic Oil 128 oz.
Avocado and Olive Oils blend with Soybean Oil, Aloe Vera, Vitamin E, Arnica and Ivy Leaf extract base to offer effortless glide and to deeply hydrate skin. Olive Oil, rich in Vitamin E, creates a barrier locking in moisture for increased hydration and more supple skin. Avocado Oil is rich in Vitamins A, B1, B2, B5, D and E along with Lecithin and important Fatty Acids that together increase the production of collagen and increase skin elasticity. Penetrating formula helps tighten pores and rehydrate skin cells. 
Suggested essential oil pairings: Cedarwood, Chamomile, Lavender, Sage and Ylang Ylang.