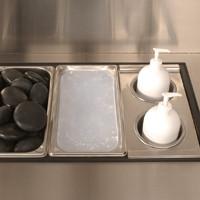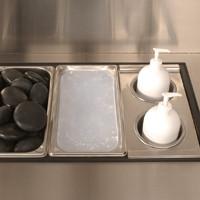 On Sale
Stainless Steel Treatment Bay
Warm product and accessories such as stones with a popular Treatment Bay found in our Treatment Bars - making your Treatment Room more efficient! 

The Treatment Bay needs to be hard wired into a junction box inside the cabinet - power cord exits in the back of the unit. Power cord, junction box and pans not included.

This item requires an extended shipping time.